Robert Israel Lappin
Youth to Israel Adventure (Y2I)
Y2I is more than a trip; it's a life-changing adventure!
Y2I is Lappin Foundation's cornerstone program.  Y2I celebrated its 50th Anniversary this year!
Details about 2021 Y2I, including the trip and meetings, will be posted soon.
Jewish teens, who are sophomores or juniors in high school as of September 1, 2020 and who live in Lappin Foundation's service area or who are affiliated with a temple in the service area, are invited to submit an Interest Form for 2021 Y2I. If we have your contact information, we will let you know when the informational meetings will take place and when the registration period opens.
For more information about 2021 Y2I, contact Sharon Wyner at 978-565-4450 or email swyner@lappinfoundation.org.
Frequently Asked Questions
Letter of Recommendation Form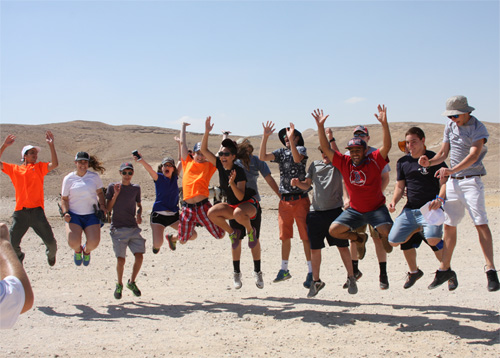 Y2I is open to Jewish teens, regardless of Jewish observance, Jewish education, or Jewish affiliation.  Teens from interfaith families are warmly welcomed to Y2I.
Teens of all abilities are welcome to apply to 2021 Y2I.
The goal of Y2I is Jewish continuity. Y2I was established in 1970 by philanthropist Robert Israel Lappin (of blessed memory), who believed the teen Israel experience is the most effective way to build Jewish pride, connect young people to Israel, and imbue them with love and responsibility for our Jewish Family.  Key to Y2I's success is the fully subsidized community teen trip to Israel. More than 2,800 teens have participated in Y2I since 1970.
The 12-day trip to Israel is fully subsidized by funds raised by Lappin Foundation's Annual Campaign and with financial support from the Robert I. Lappin Charitable Foundation
Contact Sharon Wyner at 978-565-4450 or email swyner@lappinfoundation.org for more information.

Keep up to date with our
FREE programs!